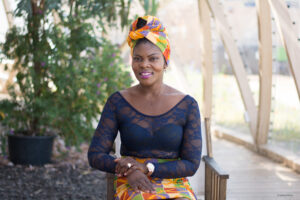 YVONNE PEDERSEN
CEO & FOUNDER OF YVES AFRO EVENTS
Greetings! My name is Yvonne Pedersen- Founder/CEO of Yves Afro Events. I am an African culture and lifestyle enthusiast and a philanthropist with a mission to promote Africa and its culture in the diaspora, especially Scandinavia. My passion for Africa can be seen in my charity work in Ghana and my involvement with activities that promote Africa whiles also raising awareness on issues concerning integration in my community.
My goal is to identify, locate, and link my clients to needed African related resources.  I collaborate, connect and expose people to African cultures and lifestyles through events and business partnerships.
Perhaps you are interested in learning more about Africa, promoting your 'African-Centric' business and services or an African artist who wants to showcase your talent, Do not hesitate to link up with us !
Yves Afro Events serves as a platform to expose you to a targeted market, we are the HUB for all things Africa.
Yves Afro Events is the founder of PAN AFRICAN FESTIVAL DENMARK.
INTERESTED IN WORKING WITH US?
We assist with services that are ideal for small and medium businesses who want

to benefit from marketing their products, services, events, or businesses. We offer some fresh ideas on how to make your event or business promotion more exciting and interactive. We will develop a tailored marketing plan for your campaign. Our process is simply to help develop a unique plan and execution. For more on our 
Services